Uhhh.... Bad news is I spilled coffee on the server, good news is I have all the pieces. Here it is: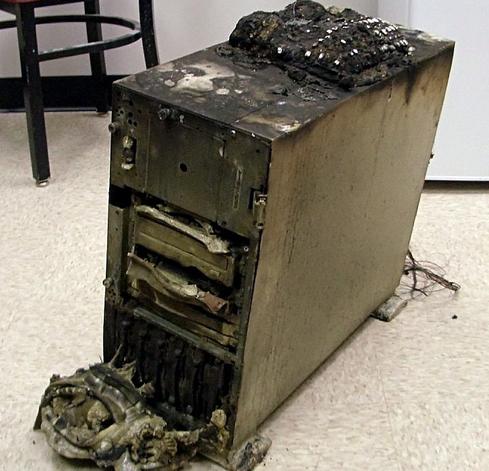 Many visiting this page may have a few questions:
1) WTF HAPPENED TEK???
I downloaded and backed up our forums and the database. We have copies of everything safely stored. However, when attempted to move servers, something went wrong and now we can't get the old forums running on the new server properly.
2)WHY DOESNT MY USERNAME WORK?
As of right now, no ones username got transferred. You will have to register your username again.
HOWEVER, Emberstorm is working on extracting the usernames, post counts and join dates and importing them to the new board. We are expecting to have all that information imported by the end of the year at the latest.
3)WILL WE EVER BE ABLE TO ACCESS THE OLD POSTS?
Yes, we are actively working on it and hope to have a copy of the old forums available for nostalgia/archive purposes. We will be hosting it on a separate server and will provide more info in these forums. I expect these old forums to be available sometime in the next month or so.
4)I HATE THIS NEW FORUM!
I have added several themes you can select once you register an account under profile.